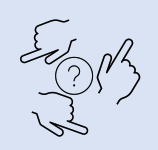 In this blog, Dr Kerry Waylen, a senior researcher in the Social, Economic and Geographical Sciences Department at the James Hutton Institute, discusses the practical difficulties in aligning approaches to protect and improve water quality and ecology alongside those for managing flood risk.
For the past 6 years my colleagues and I have been studying if and how we can better join up delivery of different goals for water management, i.e. for improving water quality and quantity. During that time, I've often found myself thinking of the Scarlet Pimpernel – a fictional 18th century aristocratic hero with a secret identity – specifically the quote "they seek him here, they seek him there, ….That demned elusive Pimpernel". However, I realise that may be an obscure reference so let me explain!
Our project was created in response to a policy-maker interest in jointly integrating the delivery of goals for water quality (set by the Water Framework Directive, WFD) and for Flood Risk Management (as per the Floods Directive or FD). Taking a more 'joined up' approach could also extend further and encompass other policy goals – including, but not limited to, species and habitats designated as protected under environmental policies and the priorities of local communities. This idea of being 'joined up' – of improving policy integration or coherence – promises more efficient and effective ways of working and is needed when trying to tackle complex problems.