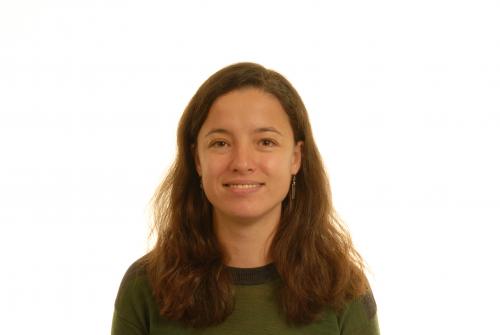 Alba Juárez Bourke
+44 (0)344 928 5428
alba.juarezbourke@hutton.ac.uk
The James Hutton Institute
Craigiebuckler
Aberdeen AB15 8QH
Scotland UK
Biography
I am a qualitative social researcher in the Social, Economic and Geographical Sciences research group at the James Hutton Institute. My research interests focus on the management and governance of natural resources, and the involvement of stakeholders. My SEFARI work currently involves projects identifying lessons for integrating delivery of water policy goals from international examples, and exploring how policy instruments interact to shape the management of soil, water and biodiversity.
My other research interests focus on understanding of the role of habitats and biodiversity in the production of ecosystem services, and the impact of management interventions on ecosystem service flows; and exploring narratives that shape European environmental policies, within the project MAGIC 'Moving Towards Adaptive Governance in Complexity: Informing Nexus Security', funded by EU H2020.
More information about my work can be found here.
Documents
This report summarises the research done from May 2016 to March 2018 regarding aligning delivery
mechanisms that act on natural assets (biodiversity, soil and water).
Related People