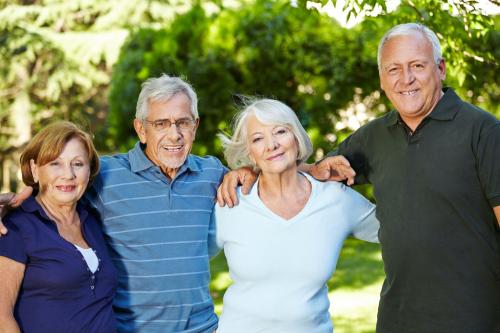 Protein intake is insufficient among middle-aged and older adults in the UK, and this insufficiency is a major contributor to ill health and disability. Maintaining muscle strength through adequate protein intake will be valuable to individuals, help to extend active participation in the workforce, benefit the economy, and reduce healthcare costs.
We have previously reported our plans to gain a better understanding of consumer behaviours around protein intake, specifically the barriers and constraints to increasing protein intake in an ageing population, and we are now pleased to report the outcome from the 'Protein for Life' collaborative project.
The Protein for Life team, a multidisciplinary group of researchers working across academia and industry across the UK, have produced a report (white paper) presenting a framework for healthy ageing that seeks to achieve these productivity gains by engaging with key stakeholder groups.
Stage
Work Completed
Directory of Expertise
Purpose
The decline of muscle mass and strength is a key component of healthy ageing and can have a major impact on quality of life. Increasing protein intake at key stages of the life course may help to reduce the rate of muscle decline and the onset of associated health conditions. However, there is a lack of understanding of the social, demographic and psychological drivers of food choices surrounding protein intake and this project sought to address this need.
Protein for Life was a unique, collaborative project involving academics from Newcastle University and the Universities of Bristol, Sheffield, Liverpool and Aberdeen. The project was also supported by seven industry stakeholder partners.
The multidisciplinary team of researchers assessed the dietary factors related to protein intake of three different life stages: mid-life (40-54 years), younger old (55-69 years), and older old (70 + years). These dietary factors included reviewing the amount of protein consumed (g), when and how it was consumed (snacks or meals) and the types of foods and beverages consumed.
The project ran for 18 months (2017/2018) and the white paper produced addresses the five key objectives related to the development and dissemination of a framework for the formulation of palatable, cost‐effective, higher‐protein foods for an ageing population.
The adequate intake of protein is one of the key nutritional factors to maintain functional muscle mass which can promote a healthier and more productive population. Critically, adequate protein intake is required from middle age onwards (~40 years+) to arrest this decline.
The project was supported from the Research Councils UK 'Priming Food Partnerships' initiative, which is supported by four councils: Biotechnology and Biological Sciences Research Council (BBSRC), Medical Research Council (MRC), Engineering and Physical Sciences Research Council (EPSRC) and Economic and Social Research Council (ESRC). The initiative supports pre‐competitive research, with the aim of stimulating innovative research and technological advances of relevance to the food industry.
Results
The UK ageing population does not consume enough protein. The current UK suggested minimum intake (RDA) of protein is 0.75 g/kg/day regardless of age, however international recommendations specifically for older adults vary between 1.2 and 1.5 g/kg/day. Our work indicates that one in three over 40-year olds do not meet the lower UK target, and over 80% fail to meet the international recommendations for healthy ageing.
Therefore, we suggest that the UK population needs consistent and up to date dietary advice in relation to optimum protein intake in healthy adult populations. The Protein for Life team have compared attitudes to protein and to dietary change in different age groups across middle and older age groups. The younger middle-age group (40-55 years old) were more receptive to a health-promoting message but were less aware of the health benefits of optimal protein intake as we age.
Most healthy adults consider the amount of fat, carbohydrates and salt content in foods more important than protein, when deciding which foods to purchase. Furthermore, many healthy adults are unsure of the optimum protein intake for health throughout the life course. The Protein for Life team has specifically identified morning and in between meals as significant opportunities for optimising protein intakes. This provides an opportunity for the creation of novel and innovative breakfast and snack products with elevated protein content that could meet this need.
The team have identified 3 key areas to move forward –
Innovate; to support the food sector to address both the challenges and opportunities for industry-academic collaboration in reformation and product development. For example, we identified that novel and innovative breakfast and snack products with elevated protein content could fit into this space.
Educate consumers; while people in mid-life are enthusiastic adopters of healthy behaviours, many/most do not know or understand the importance of protein, or the many sources of protein available. Education is a lifelong process and it is clear that improved information needs to be disseminated through coordinated action across public health bodies.
Regulate; a key component of both education and regulation will be the formulation of better guidance on the recommended intake of protein. For example, new dietary recommendations are needed to reflect the changes across lifespan which recognises that one recommended daily intake does not suit all. Data suggests that increased intake by older adults will be beneficial in terms of functional performance and therefore health.
Benefits
Recommendations from the Protein for Life group will aid Government, Industry and Consumers.
For Government, the group's advice is to:
Invest in improving evidence-based guidelines for all population sectors,
Commit to effective dissemination and education measures to ensure these guidelines are understood and can be actioned,
Support the food sector, through a blend of incentivisation and regulation, in the development of products with enhanced nutritional profiles that are affordable and sustainable.
Industry could investigate the development and promotion of protein rich foods and expand their range of protein products targeted at the middle to old age consumer which will enable improved dietary protein intake. This can be achieved through effective knowledge exchange with relevant health and academic stakeholders and should be coupled to and supported by regulatory frameworks.
Consumers need to be advised to increase their dietary protein intake in a sustainable manner, starting from middle age, and start or continue to exercise regularly to maximise lifelong musculoskeletal health. Consumers should be advised to adapt their lifestyle choices based on guidelines. Options could include becoming stakeholders in the design and implementation of novel products.
Although the project is now complete, the Protein 4 Life team are continuing to actively seek further opportunities for collaboration to develop these findings and research themes.
Project Partners
University of Aberdeen
Newcastle University, Professor Emma Stevenson
University of Bristol, Professor Jeff Brunstrom
University of Sheffield, Dr Bernard Corfe, Dr Liz Williams and Dr Anthony Watson
University of Liverpool, Dr Mark Green
Sainsburys
Campden BRI
Nestle
Bradgate Bakery
Mondelez International
Premier Foods
Pladis
Documents
Related Links
Research Papers