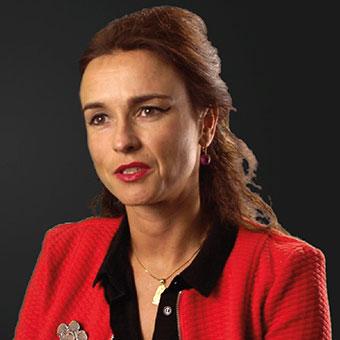 Alexandra Johnstone
+44 (0)1224 438614
Rowett Institute
Ashgrove Road West
Aberdeen
AB25 2ZD
Biography
I am a nutrition scientist at The Rowett Institute with an interest in mechanisms of human appetite control and energy balance. The UK is in the midst of an obesity epidemic, arising from low activity and easy availability of energy-rich foods. My research strategy has been to investigate the effect of diet on appetite control and energy balance. This has been driven by developing a strategy to systematically examine the effect of amount, type and timing of nutrient intake on energy balance. My research funded by EU and UKRI grant awards, have explored the role of diet on health.
I manage my own research team of PhD students, research assistants and technicians, to successfully lead high calibre research activities within the Rowett Institute, in collaboration with internal and external colleagues. I am actively engaged in translation of my team's innovative science to a range of stakeholders, to achieving high impact, through sustained knowledge exchange activities, and having real commercial and community benefit. I have experience in leading multi-disciplinary projects in nutrition, with emphasis on obesity and energy balance. The UK population are current facing a cost of living crisis, pushing diet and health inequalities. My current work is timely and will address this challenge; we need better evidence on how to support healthier food purchasing patterns to improve the population's health and wellbeing, while considering environmental impact and sustainability. This work will improve sustainable and healthier food choices in the retail food environment, will co-develop and test strategies that can support future transformative potential in the food system, bringing together policy, patients, retailers, consumers, academics and food insecure people.
You can read more about some of her recent research using the following links. A full list of papers, reports and other outputs can be found on her institute profile.