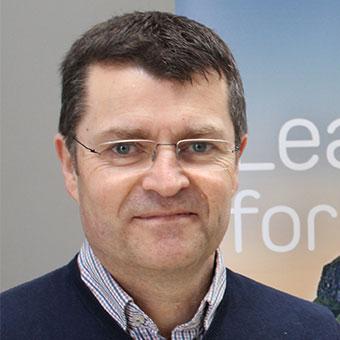 Philip Skuce
+44 (0)131 445 5111
Moredun Research Institute
Pentlands Science Park
Bush Loan
Penicuik
Midlothian EH26 0PZ
Biography
My research interests relate to the sustainable control of helminth parasites (worms and fluke) in livestock. The diseases caused by these parasites are amongst the most important and prevalent endemic production-limiting diseases of livestock, and represent a significant constraint on efficient livestock production, both in the UK and globally. This involves research into novel diagnostics, vaccine studies and disease control strategies. I also have a specific interest in the monitoring and management of anthelmintic (wormer) resistance.
My work involves a significant component of knowledge exchange with the farming community and the livestock industry. I am also the Sector Lead for Livestock for the SEFARI Gateway, the knowledge exchange and impact hub for SEFARI. Follow the link to find out more information about all of my research interests, activities and publications.
Within SEFARI, I have been involved in the development and evaluation of novel DNA-based tests for gastrointestinal nematodes (GIN) in sheep and cattle and in molecular methods for genotyping helminth parasites to facilitate epidemiological studies into the spread of anthelmintic resistance. I have also been involved in pilot vaccine studies against liver fluke, using the gut antigen approach that led to the successful commercialization of the Moredun Barbervax® Haemonchus vaccine. My ongoing work focuses on monitoring worm and fluke disease risk in the environment, determining the impact of climate change on livestock disease and understanding the role of improving animal health in reducing greenhouse gas emissions from livestock.

Related People