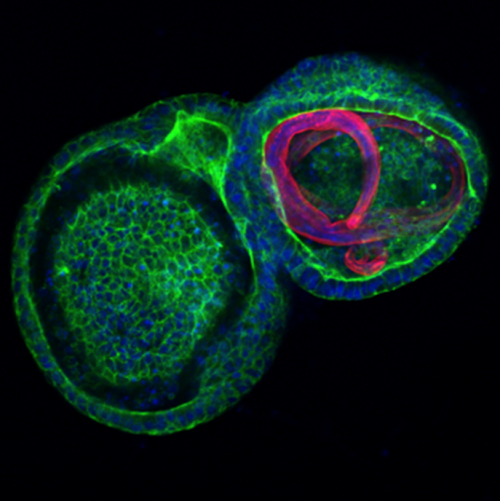 The Moredun Research Institute (one of SEFARI's members) alongside the Universities of Dundee, Edinburgh and Glasgow are forming a new and exciting network, called Scottish Parasitology Partnership in Research, Innovation, and Training (SPPIRIT), to support Scotland's eminent parasitology research.
In this blog, Moredun Fellow, Dr David Smith highlights Scotland's long contribution to parasitology, the platform this new network could offer to early career researchers and how you can 'join in' the SPPIRIT.
Scotland has a strong legacy as a world-class place for parasitology research. Dr Patrick Manson is viewed as the "Father of Tropical Medicine and vector-borne disease" for his work on mosquito-transmitted filarial worms and the human blood fluke, Schistosoma mansoni, the causative agent of one of the world's major Neglected Tropical Diseases, is named after him! In addition, Dr Ronald Ross was the first British Nobel Laureate for his work on malaria transmission, Dr Muriel Robertson described the life cycle of trypanosomes, Dr William Leishman put his name to Leishmania and Dr William Hutchison was the first British researcher to receive the Robert Koch medal, for his work on toxoplasmosis in which he discovered that felines were the definitive host of the parasite. Even though these examples of eminent parasitology research occurred as far back as the 1800s, the work continues.
In the more recent past, Scotland has produced such luminaries in veterinary parasitology as Sir James Armour & team at the Glasgow Vet School. Furthermore, Scotland has produced the only two anti-worm vaccines in the world, namely Dictol for lungworm (Glasgow), and Barbervax for Haemonchus (Moredun).
Nowadays, most of Scotland's universities are home to parasitologists recognized as leaders in their fields. Scotland is also home to specialist long-standing research institutes dedicated to infectious disease research, such as The Moredun Research Institute and The Roslin Institute. In addition, there is a Wellcome Centre for Integrative Parasitology on the west in Glasgow and a Wellcome Centre for Anti-Infectives Research on the east in Dundee, so the legacy continues.
Collectively, our parasitologists cover every aspect of parasitology research, from ecology and evolution, to molecular and cell biology, host-parasite interactions, therapeutic development, and disease diagnostics. We have researchers working on multicellular parasitic worms, ticks and mites, to those studying single-celled protozoan parasites (which includes the parasites that cause malaria, cryptosporidiosis, toxoplasmosis, leishmaniasis and trypanosomiasis). We also span human, animal and plant parasites. You name it, it's here.
With this wealth of experience in mind, Scotland represents an ideal base for parasitologists from different disciplines to network with one another. It is also important to maintain our strong reputation for parasitology research and ensure the next generation of Scotland's parasitologists are provided with suitable platforms to facilitate this networking and foster strategic collaborations. Therefore, a new parasitology network dedicated to Early Career Researchers (ECRs) based in Scotland has been established. This network is named Scottish Parasitology Partnership in Research, Innovation, and Training (SPPIRIT) and the committee would really like to invite ECRs across the country to join.
The network will be holding its first event at the Grosvenor Hotel in Glasgow on March 30th, 2022, 10am-4pm. This in-person event is free to attend, but pre-registration is required, and numbers will be capped at 120 persons.
You can register for the event (and sign up to the network at any time) by completing this online form.
If you require more information, please contact Dr David Smith (D.Smith@moredun.ac.uk).
SPPIRIT Committee:
Dr David Smith at The Moredun Research Institute
Dr Juan Quintana, Dr Rosalind Laing, Dr Andrew MacLean, Dr Matthew Sinton and Dr Lilach Sheiner at the University of Glasgow
Dr Mattie Pawlowic, Dr Richard Wall and Dr Melanie Ridgway at the University of Dundee
Dr Emma Briggs and Dr Sarah Reece at the University of Edinburgh
Image: First demonstration of a parasitic worm taking up residence inside a miniature gut model in the lab (Moredun Research Institute, Scotland).