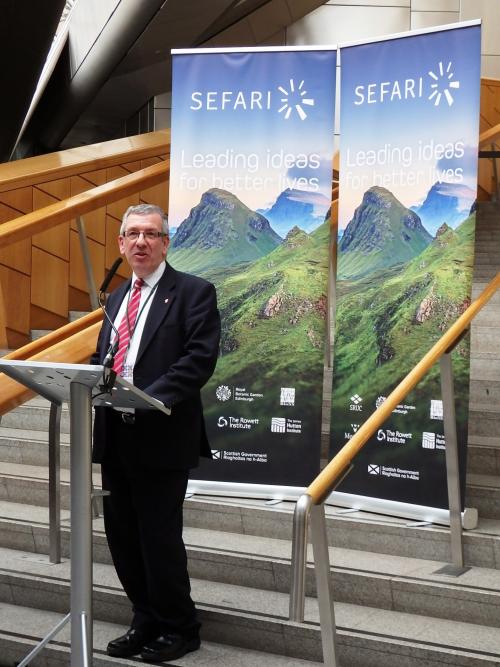 Or at least Showcase Time…
We're beginning to get a little paranoid at SEFARI HQ. On the day of our first significant set-piece, our launch event, Article 50 was triggered, signalling the start of the formal process for the United Kingdom to leave the European Union. On the day of our second major set-piece, a research showcase event, the Prime Minister called for a general election!
The showcase event was a celebration of SEFARI research and delivery. Taking place in the magnificent surroundings of the Garden Lobby in the Scottish Parliament this was an opportunity to explore, with Members of the Scottish Parliament (MSPs) and guests, the rich seam of research delivered on food, land, environment and agriculture by the six Research Institutes who make up SEFARI.
The tone for the evening was set by our sponsor for the event, David Stewart MSP (pictured). He explained that science and research had been the foundation for much work he had carried out during his time as an elected representative in both the UK and Scottish Parliaments. In particular he highlighted the issue of diabetes, on which he has long campaigned.
The Cabinet Secretary for the Environment, Climate Change and Land Reform, Roseanna Cunningham MSP, in delivering a keynote address, referred back to her launching of SEFARI, up Castelaw Hill in the Pentlands. She talked how she experienced, first-hand, how the right experts can help understanding of a landscape – in that case in the context of the vital topic of climate change.
Professor Peter Morgan, as Executive Chair of SEFARI, outlined that whilst the six Research Institutes which make up SEFARI had always worked together, the establishment of SEFARI brings a renewed clarity of purpose and function to the work of all the Institutes.
Graeme Cook, Director of SEFARI Gateway, responsible for improving how SEFARI research gets used, asked those present to take a stake in what SEFARI is able to deliver – and so share in how successful the work of SEFARI can be – how can we really make best use of the immense resource of knowledge and expertise we have on our doorstep?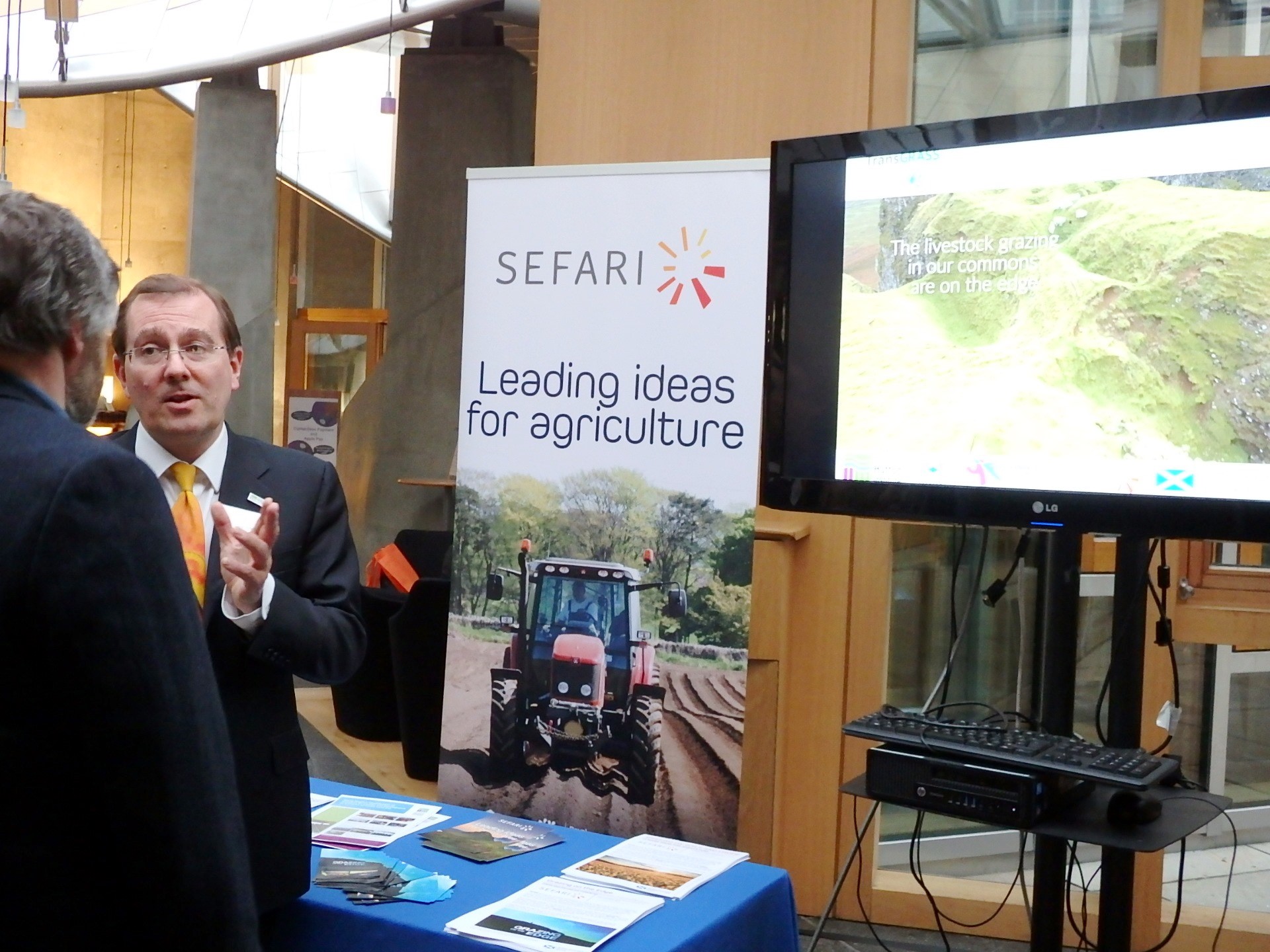 All the speeches had clear threads running through them – that good research, targeted well, in the right format, and well-timed, is vital for policy development, scrutiny, business and improved individual choices. From that comes a clear challenge – how to make it more accessible and useful. Onto that challenge…
Andrew Kelloe, Research and Communications Officer¦ SEFARI