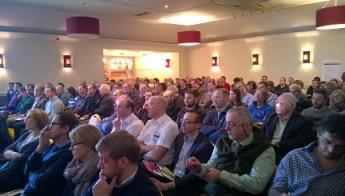 The Scottish Society for Crop Research (SSCR) and Bulrush Horticulture Ltd are holding a joint Soft Fruit Information Day and Winter Meeting at the Inchture Hotel in Perthshire. The day is free and open to anyone in the soft fruit industry and other interested parties.
Sorry, this event has already happened. Have a look at our upcoming events.
Date & Time
15 February 2018 - 09.30 - 15.45
Details
This event is free of charge but attendees are requested to pre-register so that sufficient catering can be provided. The programme for this event can be found here.
Please confirm your attendance by no later than 8th February 2018 to:
Pam Cassidy
Events Co-ordinator
The James Hutton Institute
Dundee DD2 5DA
Tel: 01382 568 751
Email: events@hutton.ac.uk
Location
Inchture Hotel, Perth