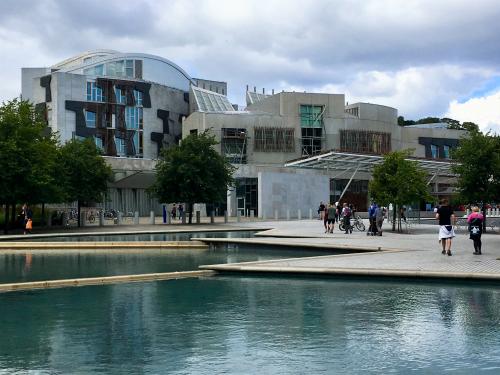 These sessions, organised by SEFARI Gateway and led by Newsdirect, are designed to help Scottish Government Strategic Research Portfolio colleagues to raise their awareness and understanding of policy, and identify opportunities where their research can have an impact.
Sorry, this event has already happened. Have a look at our upcoming events.
Details
SEFARI Gateway Training Sessions - Policy Awareness & Impact
This training, led by Newsdirect, is aiming to help colleagues understand the policy-making process in Scotland, across government and parliament. The sessions are designed to aid participants to identify key developments relating to their work, recognise opportunities to promote their research and better enable participants to show the relevance of their research to the issues being discussed in parliament.
The first online session (on the 22nd of March, 10am-1pm) will focus on three key themes of the strategic research programme: plant and animal health, sustainable food systems, and human impacts on the environment.
The second online session (on the 19th of April, 10am-1pm) will focus on three key themes of the strategic research programme: natural resources, rural futures and horizon scanning.
Both sessions will follow the same lines – only with different examples and case studies for the different strategic research programme themes. Therefore, you only need to join one session and we'd recommend you join the session on the themes most of interest to you.
The sessions are free and open to everyone working across the Scottish Government funded Strategic Research Portfolio.
The sessions will be run (and be recorded) on MS Teams, if you would like to attend and haven't already received the link (via your institution's networks) please contact: michelle.wilson@sefari.scot