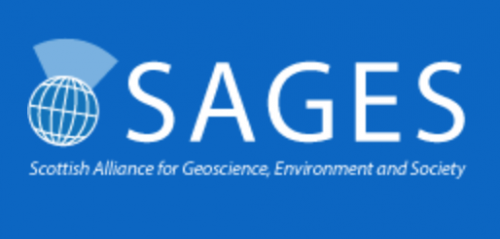 The Scottish Alliance for Geoscience, Environment and Society (SAGES) Annual Meeting is Scotland's largest geoscience event.
Following COP26, Scotland continues to take world-leading action on Climate Change, with a target carbon neutrality by 2045 and therefore this year, the SAGES Annual Meeting will build on discussions held during COP26. These will include surrounding landscape-societal interactions, carbon, earth systems and water management.
Sorry, this event has already happened. Have a look at our upcoming events.
Date & Time
3rd-5th May 2022 - 09:30-17:00
Details
The conference themes this year are:
Land, Landscape and Societal Interactions:
Engaging oral and poster presentations will seek to address the relationships between landscape and societal interactions.
Carbon:
Sessions will seek to analyse what steps have been taken since COP26 towards carbon neutrality, as well as what actions are required to achieve Scotland's net zero target by 2045.
Earth Systems: Ice, Land, Ocean and Atmosphere:
Explore the use of individual and interdisciplinary approaches to model complex Earth Science systems
Integrated Water Cycle Management + Health and Wellbeing:
Discuss ways in which Scotland is set to achieve carbon neutrality through innovation, such as forest management.
Free registration is now open to SAGES and SEFARI members until 18th April 2022.