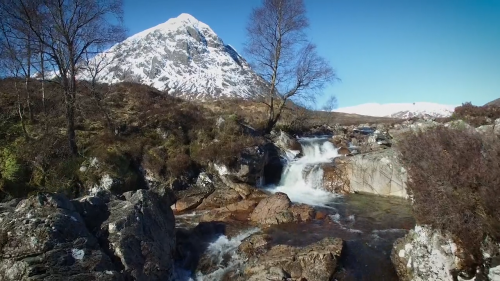 We are delighted to be one of the supporters of this biannual conference, which this year looks to explore how environmental public goods can be assessed in a cost-effective and transparent way. This conference will focus on identifying which environmental public goods should be prioritised, how land managers can be encouraged and rewarded for doing this, and any neccessary changes in policy. The Cabinet Secretary for Environment, Climate Change and Land Reform, Rosanna Cunningham MSP will address the conference.
Sorry, this event has already happened. Have a look at our upcoming events.
Date & Time
28-29 November - 08:30-20:00
Details
This conference will seek to help inform and shape the debate about how best to reward farmers, foresters and other land managers for delivering public goods from their land management practices. In particular it will provide a forum to help develop thinking of practical implementation on the ground and what that means for policy development.
We are delighted that the Cabinet Secretary for Environment, Climate Change and Land Reform, Rosanna Cunnigham MSP is able to address the conference.
It is now being recognised that any funding that goes to land managers in the future is going to have to be argued for - and justified - against other calls on public funding such as health and education.In order to make such arguments it will be important that the public goods being delivered can be assessed in a cost-effective and transparent way. That then begs a number of questions:
What type of environmental public goods should be rewarded in the future? Many public goods can be listed as potentially arising from any one management unit but not all can be assigned down to an individual management unit - as opposed to wider catchment – level;
What impact will the targeting of those public goods have on future land use? Prioritising public good delivery will only be effective if land managers are willing to deliver those goods. Ensuring this requires greater knowledge about what motivates land managers to change management practices, e.g. why do they implement certain measures and not others?
What range of mechanism are available for rewarding land managers for the provision of public goods? Paying for most public goods will require decisions to be made about how robust an assessment mechanism is acceptable. Most will involve some level of estimate of the degree of delivery at the management unit level, raising the question as to what level of variation in those estimates are acceptable to base payments upon?
More information about the conference can be found here while the conference programme can be downloaded here.
You can find the registration form here. [Please complete both the registration form and associated payment. Note that if you are paying by Paypal, a link to the relevant fee can be found both on the form and below.]
For further details please contact: Karen.McCracken@sac.co.uk