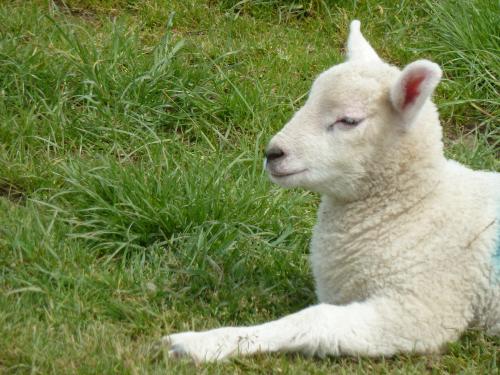 The British Society of Animal Science (BSAS) annual conference is one of the largest animal science events in the UK. This conference offers an opportunity for scientists, academics and farmers alike to participate in engaging discussion and debate surrounding issues at the heart of the industry.
Sorry, this event has already happened. Have a look at our upcoming events.
Date & Time
28th - 30th March 2023 - 09:00 to 17:00
Details
The 2023 British Society for Animal Science Conference focus is Animal Science: Delivering for all our Needs. #BSAS2023
More details about the conference, including the draft programme, can be found here.
SEFARI will sponsor, organise and host/chair a session - 'Farming with Nature' - 4 x talks + 30 min Q&A. Our speakers will be:
Nikki Yoxall, Head of Research at Pasture for Life (i.e. the Pasture-Fed Livestock Association), which supports the link between research and Knowledge Exchange. She is also a livestock farmer and, along with her husband, runs Grampian Graziers up in the NE of Scotland. In her 'spare' time, Nikki is doing a PhD in Agroecological Transitions. The focus of Nikki's presentation will be on agro-forestry and the benefits of #cowsintrees, not only from an environmental perspective e.g. opening up habitat, improving soil health etc., but also from the animals' perspective i.e. allowing them to express their own natural behaviours, including self-medicating by grazing on certain plants and leaves.
Dr Fiona Kenyon – Fiona is a Principle Investigator at Moredun, working on sustainable roundworm control in grazing livestock. She is internationally recognised for her research into Targeted Selective Treatment (or TST) strategies, and spoke about how Precision Livestock Farming tools, including electronic ear tags and weigh crates, can be used to contribute to more sustainable livestock farming practices. Such technologies can be employed to identify animals that will benefit from (wormer) treatment. This reduces the amount of chemical used, without losing productivity, which is good for the food chain and the environment, but also slows selection for wormer resistance in the parasite population – win-win!?
Alex Brewster, who'll connect remotely from Perthshire. Alex is a former Nuffield Scholar and farms at Rotmell, ~1000ha above the River Tay. He was awarded 'Soil Farmer of the Year' in 2020 and insists his prize livestock are really only a by-product of his soil and grassland farming prowess! He'll present on how he has used his livestock to improve soil health and fertility, but also the species mix and biodiversity of his grass sward.
Sally-Ann Spence, an entomologist, and a Fellow of both the Royal Entomological Society and Linnean Society, as well as an Honorary Associate at the Oxford University Museum of Natural History. She is also a PFLA-accredited livestock farmer and runs the Berrycroft Outreach Hub at her farm in Wiltshire. She also helped set up the DungBeetlesForFarmers website. She'll give us a presentation on dung beetle's invaluable role as ecological engineers, including helping to fertilise and aerate the soil, and providing a vital food source for endangered bird species.