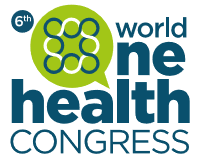 Bridging One Health Science and Global Health Security Policy.
Sorry, this event has already happened. Have a look at our upcoming events.
Date & Time
30th October - 3rd November 2020 - 09:00 to 17:00
Details
The 6th World One Health Congress is the largest One Health event of the year, where experts and researchers from around the world present their latest scientific research.
This event has been postponed from June 2020 to October 2020.
SEFARI will have a stand presence, so please do come and visit us.
More information about the event and how to register can be found here.