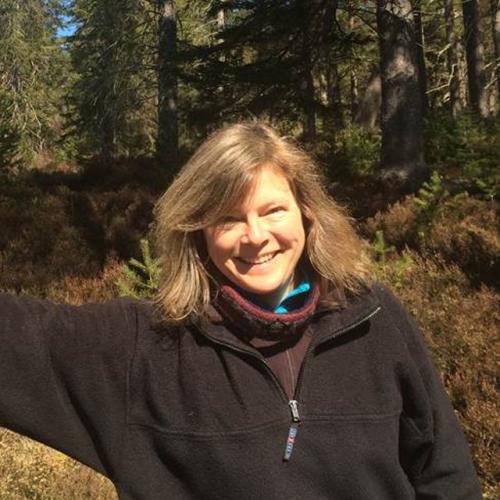 Alison Hester
+44 (0)344 928 5428
The James Hutton Institute
Craigiebuckler
Aberdeen AB15 8QH
Scotland UK
Biography
I am a senior scientist at the James Hutton Institute and have c 30 years experience in applied biodiversity research, increasingly set in the wider context of natural capital and Ecosystem Services i.e what an ecosystem 'does' or provides that ultimately gives some benefit to humans.
Much of my research relates to applied land use issues and the effects of major drivers of biodiversity change (e.g. herbivores, climate) in different systems across the world. I am highly skilled in science communication and networking, national and international project management (c.150 publications and contract reports). I am also an experienced facilitator, supervisor, trainer and external examiner. You can read more about this here.
Examples of my SEFARI work include multifunctional land management; current and potential conflicts between habitat expansion targets for biodiversity versus changing agricultural and other demands. I work closely with land managers at all levels, from individuals to Governmental, and have contributed as an author and advisor for UK initiatives, such as the National Ecosystem Assessment.
I am currently Chair of the Natural Capital Initiative and serves on various Committees and Steering groups, including the Scottish Forum on Natural Capital, the University of Highlands and Islands Science Faculty Board, and ALTER-Net Council: Europe's Ecosystem Research Network. I am a Fellow of the Royal Society of Biology.