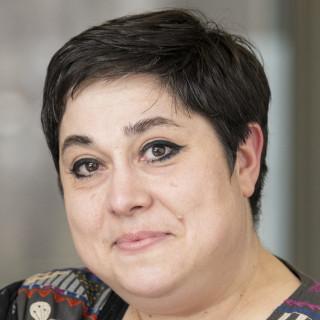 Madi Neacsu
+44 (0)1224 438760
The Rowett Institute
Ashgrove Rd W
Aberdeen
AB25 2ZD

Biography
Dr Madalina Neacsu is a research fellow at the Rowett Institute who trained as a biochemical engineer and did her PhD on Natural Products Chemistry. She now specialises in natural products food formulation and bioactivity and, in a previous role, worked commercially overseeing the development of several plant-based bioactive formulations for use in food ingredients that subsequently received EFSA approval.
Madi's research in the SRP examines the effects of supplementing diets with alternative sustainable sources of protein such as buckwheat, quinoa, chia, hemp, potato bean and fava bean (grown or with the potential to grow in Scotland) on human nutrition.
Having a zero-waste approach, Madi is developing bioactives-rich functional foods and ingredients aimed to tackle major health problems such as non-communicable diseases, and reformulate old recipes. With this, she intends to make traditional food favourites healthier and stimulate the demand of these novel crops. By conducting human dietary intervention studies, Madi is looking at how novel crops and food formulations can be used to improve diet and health.
As a personal challenge she is looking to find and establish novel or underutilised crops as best candidates for food security and for a healthy sustainable diet. She is currently working with industry through external funding reformulating healthier foods using sustainable and local raw ingredients.