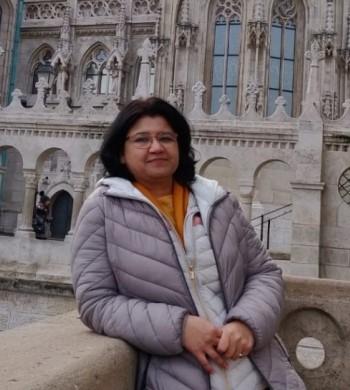 Farina Khattak
+44 (0)1292 525 220
Monogastric Science Research Centre,
SRUC,
Roslin Institute Building,
Easter Bush,
Midlothian,
EH25 9RG
Biography
Farina is a poultry nutritionist extensively involved in planning, executing, analysing and reporting commercial nutritional projects. She works closely with national and international poultry industry and her research focuses on the following primary areas:
Nutritive evaluation of feedstuffs to expand and improve poultry feed resources,
Exploring the role of nutritional interventions to improve production, gut health, carcass quality and welfare indicators such as foot pad and hock scores, feather pecking etc.in broilers, laying hens and turkeys.
Advancing the understanding of the application of exogenous feed additives to improve nutrient utilisation, modulate gut health, reduce feed cost and minimise nutrient excretion into the environment.
Use of chicken infection models to investigate host-pathogen interactions to advance our understanding of infections such as Campylobacter, coccidiosis and necrotic enteritis in developing strategies to improve gut health by encouraging the development of a beneficial microbial community.
More can be found out about Farina here.