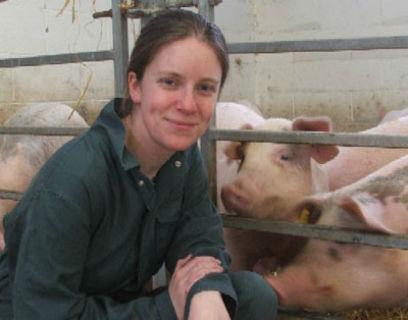 Emma Baxter
0131 651 9354
Animal & Veterinary Sciences,
SRUC,
Roslin Institute Building,
Easter Bush, Midlothian
EH25 9RG
Biography
My research interests include:
Neonatal survival.
Developing alternative farrowing and lactation systems for sows and litters.
Implementing uptake of high welfare systems and practices.
Mitigating the health and welfare impacts of selection for production traits such as hyper-prolificacy.
Using technology to allow early detection of animal health and welfare problems.
Optimising performance of high welfare systems using genetic selection strategies.
Understanding the short- and long-term health and welfare benefits of positive early-life experiences and understanding negative affective states in sows (e.g. hunger and exhaustion) and their impact on mother and offspring (pre- and post-natal).