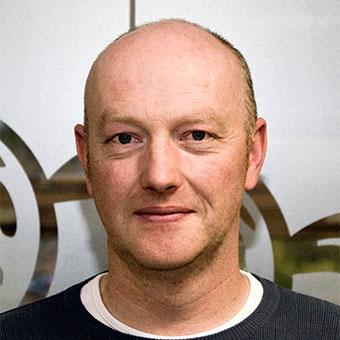 Alasdair Nisbet
+44 (0)131 445 5111
Moredun
Bush Loan
Penicuik
Midlothian
EH26 0PZ

Biography
My research interests relate to the exploration and design of novel methods for controlling pests and parasites particularly through exploiting their unique physiology and their interactions with the host. I am head of the Vaccines Pillar at Moredun Research Institute and also part of EPIC, the Scottish Centre of Expertise on animal disease outbreaks. Follow the links to find out more information about all of my research interests, activities and publications.
For SEFARI I have contributed to the developed of a prototype vaccine exploiting multiple key proteins derived from Teladorsagia circumcincta - one of five roundworms commonly found in sheep in the UK and the most economically-important to control against currently. This prototype vaccine provides the highest levels of protection in the definitive host for its type.
My ongoing work focuses on developing a more simplified prototype vaccine and to establish whether it has equivalent or enhanced ability to control Teladorsagia circumcincta in young lambs and whether the response in older animals can be optimised further. This work complements projects in which I am currently involved funded by the EU (Paragone) and BBRSC Animal Health and Research Club.
Documents
A poster summarising two trials testing the immunity of sheep to T. Circumcincta once treated with a recombinant vaccine; the trials found that sheep treated with this vaccine had higher levels of protection against this parisitic nematode in the definitive host.

A Powerpoint presentation on ruminant nematode vaccine development

A Powerpoint presentation on the use and cost/benefits of vaccines for treating livestock
Research Papers (DOI)