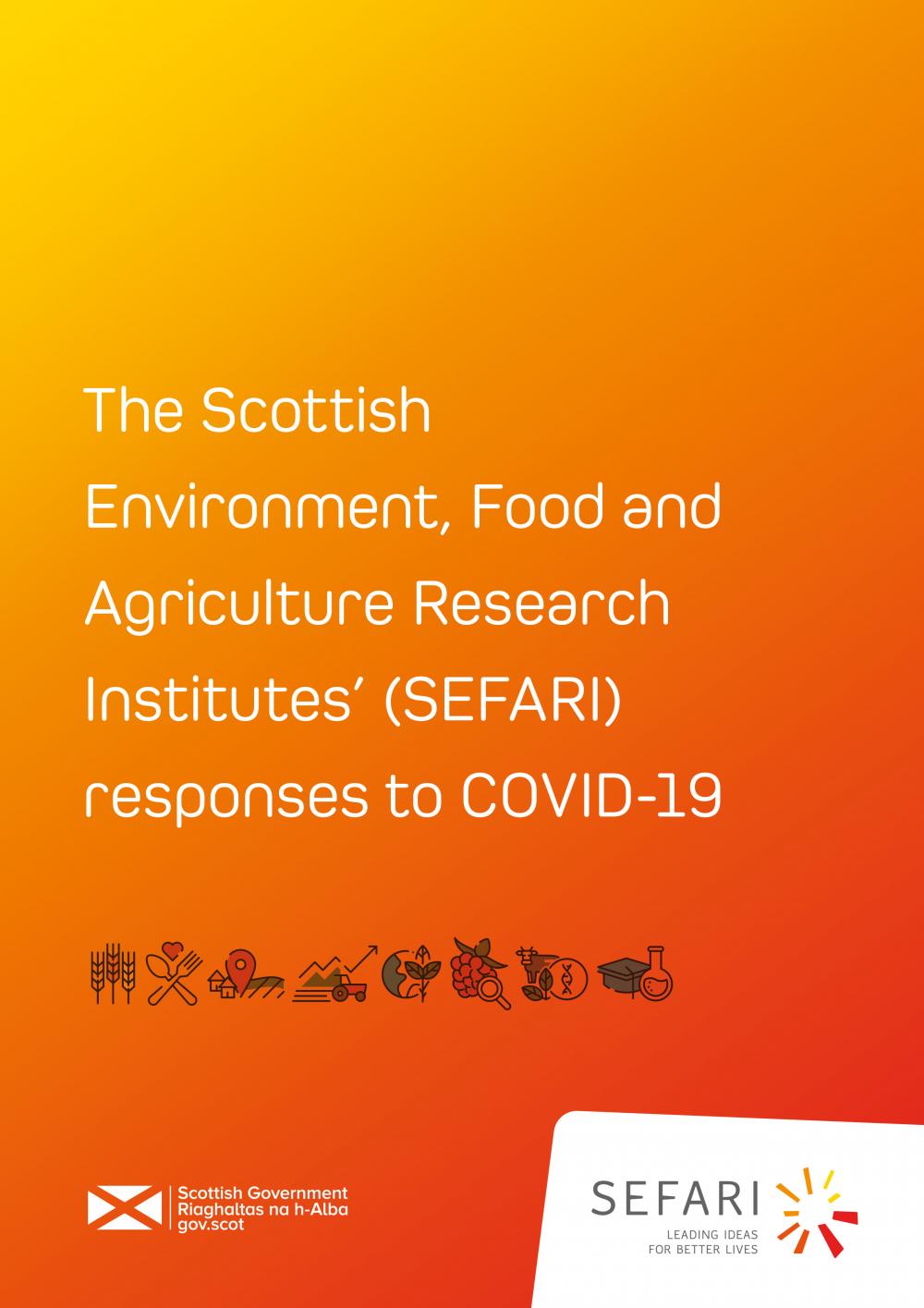 SEFARI have produced a summary of their current actions and combined capability available to assist national and regional strategies in dealing with the extreme public health and wider societal crisis posed by the COVID-19 (SARS-Cov-2) pandemic.
SEFARI encompasses over a hundred years of expertise, facilities and datasets in the environment, food, agriculture and rural community sectors, providing a national interdisciplinary strategic and responsive research capability.
Our institutes' combined capability and expertise is available to assist national and regional strategies dealing with the COVID-19 pandemic.
SEFARI's enduring partnerships with public agencies, sector representative and civic society organisations cross Scotland and UK enable our institutes to form multi-stakeholder research partnerships directed to priority needs.
SEFARI has core facilities and expertise to assist with COVID-19 response including:
CL3 pathogen containment facility
CL3 laboratories
biological testing and processing technologies
High Performance Computing
vaccine technologies
virology
disease surveillance
biological (molecular) diagnostics
modelling and epidemiology
bioinformatics
Expertise across our institutes is being deployed and available to support current wellbeing and societal and economic analysis and recovery strategies, with expertise including:
community resilience
individual and societal behaviours
rural business
agri- food innovation
supply chains and networks
nutrition and wellbeing
Institute staff are developing new research and national and international collaborations in response to COVID 19.
SEFARI (Gateway) is providing rapid, bespoke knowledge exchange to assist new and ongoing strategic needs of stakeholders.
SEFARI is supporting individuals and communities during lockdown through online educational and wellbeing resources. Staff at both professional and personal levels are volunteering and working in their communities to assist NHS, key workers and vulnerable individuals.