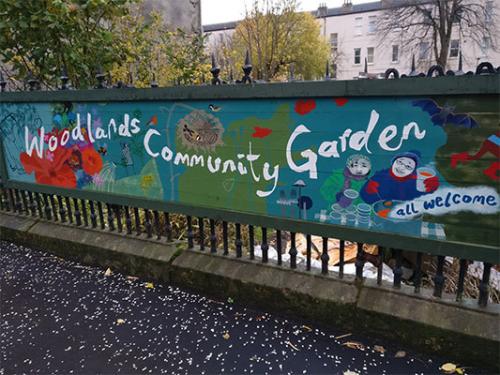 Are urban community food growing projects the answer to the problem of food poverty and the seemingly ever-increasing number of food banks? We conclude that they aren't, but that they are an important response to wider challenges of poverty, loneliness, exclusion and a decline in community investment.
Are urban community food growing projects the answer to the problem of food poverty and the seemingly ever-increasing number of food banks? We conclude that they aren't, but that they are an important response to wider challenges of poverty, loneliness, exclusion and a decline in community investment.
The dramatic increase in the number of food banks in the past decade (see Trussell Trust and Human Rights Watch), in response to austerity linked poverty in the UK, risks them becoming an accepted way for individuals and families to access emergency food aid. Food banks provide food aid to people who need it, often based on referrals from health or social care professionals due to wider and complex issues (Trussel Trust). In the UK, food banks are run by charitable and non-profit organisations that provide food donated by consumers, retailers and the wider food industry.
What is food poverty?
Food poverty, also known as household food insecurity, encompasses both the affordability of food, as well as its availability within local communities. The Department of Health defines food poverty as 'The inability to afford, or to have access to, food to make up a healthy diet.' Professor Tim Lang emphasises food poverty in describing its detrimental effects on individuals:
'Food poverty is worse diet, worse access, worse health, a higher percentage of income on food and less choice from a restricted range of foods. Above all, food poverty is about less or almost no consumption of fruit and vegetables.'
While Professor Elizabeth Dowler refers to food insecurity as 'The inability to consume an adequate quality or sufficient quantity of food in socially acceptable ways, or the uncertainty that one will be able to do so.' (Sustain 2020).
­
What are the alternatives to food banks?
Community food growing initiatives are a way to actively involve people in choices and social activities around food, food growing and eating (Dignity in Practice 2018). They are often located in deprived urban communities where they can be seen as a strategy to reduce food poverty and achieve other outcomes especially around improving social health and wellbeing (Dinnie et al 2017, Guardian 2019, Crossan, 2015).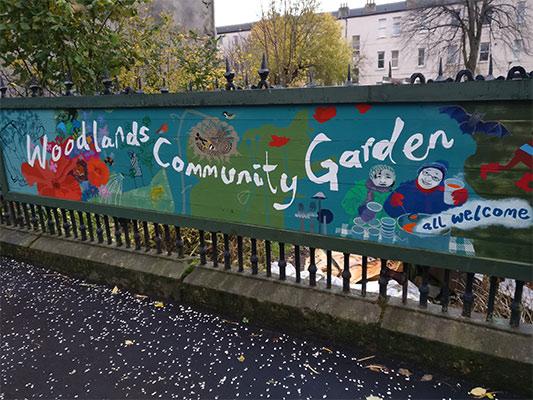 Initiatives can be developed by communities from the bottom up or they can be set up by public bodies using public funding, and run by or with support from the community. Some, but not all, community food growing initiatives also organise other activities, such as cooking and preparing food and eating together. In doing so they can encourage social interaction and learning around food, and actively involve people in their food choices.
Food for thought
To explore these issues in more detail we visited community food initiatives, most of which included community gardens, in Edinburgh and Glasgow. At each project, we interviewed the organisers and volunteers about how they thought their activities contributed (or not) to enhancing individual and household food security in their community, and wider social impacts relating to people's health and wellbeing. We did this by asking about why they were there, what they did, who came along to use their services, and the kinds of activities they offered. We also wanted to know what their limitations were, and what needed to change. An interviewee from a North Edinburgh community growing initiative captures their perspective:
"I mean, at the moment the economics of food are like there's Lidl down the road where you can buy vegetables for pennies in there, it's quite hard to grow a really good cabbage for like 10p. But that's partly to do with the craziness of current food economics, like it might well not always be like that. And at the moment our whole area is basically fed by people who only feed us because they can make a profit out of us… aye, so we have had people ask us, could you feed the whole area? And it's like well currently, just no. But if we organised to actually use everything which we could organise within a season, we could grow a really huge amount of food. I don't know if it could feed everybody."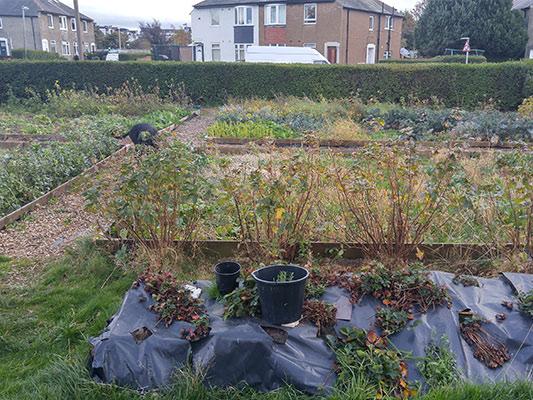 We also spoke to national organisations, such as Social Farms and Gardens, and contributed to policy discussions around developing a Local Food Growing Strategy that tries to connect these initiatives and share learning and good practice. Under the Community Empowerment (Scotland) Act 2015 each local authority is required to prepare a food-growing strategy for its area. These will identify land that could be used to grow food and describe how provision for community growing, in particular in areas which experience socio-economic disadvantage, can be increased (see for example Aberdeen Local Food Growing Strategy).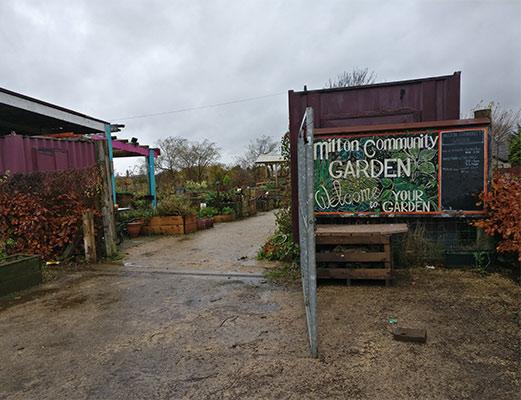 Community food initiatives do not aim to provide food for everyone in a community who is experiencing food poverty and recognise the many other reasons for people to participate. The reasons tended to be social - opportunities to alleviate loneliness, to improve mental health, to learn and share, and provide a positive community focus.
"Long before we'd been doing these regular community meals we'd have an occasional thing where everyone would cook something with something they'd grown and bring it and having all those different cultural cooking styles, they were always good events." (N. Edinburgh).
These initiatives were a 'friendly gateway' enabling people to seek help or be included, some of which have been supported by the Scottish Government's Fair Food Transformation Fund. A mapping exercise in north Edinburgh shows how different food growing, community meals, cooking classes, and health initiatives might provide a network of opportunities for residents to reduce the impact of food poverty for those able to access them (Food for Thought Forum).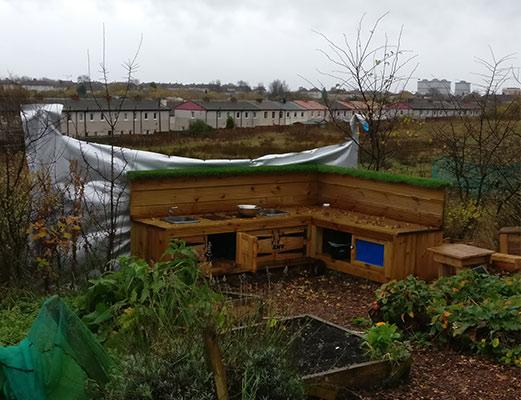 What makes it difficult to do more?
These types of projects are restricted by several barriers, including reliable access to funding that does not require attaining externally set targets, access to public land for food growing, and facilities for training or events. Organisers, whether voluntary or otherwise, have worries around funding continuity and tended to prefer a model of reliable, consistent financial support rather than large injections of capital. The following quote from a long-running community initiative in Edinburgh indicates their limits and benefits:
"It would change it quite a lot if we could pay anyone to actually be a grower because the potential, the amount we could grow round here is loads and loads of times more than what we currently do, if there was someone who was full-time always doing it. Like it's quite good that it's totally non-monetised at the moment."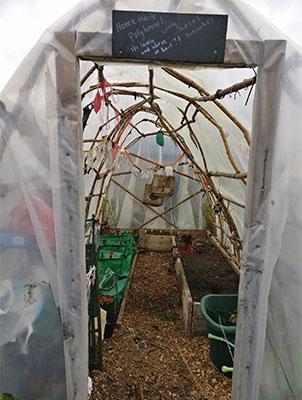 Meanwhile, a volunteer from a community garden in Glasgow reported:
"But…the garden gets a bit…a bit neglected…well no…we need to now sort of refocus into there because I think it's really difficult when you are funded by funders and everybody has to do things to please the funder."
So there is a constant awareness of the need to do more and organisers are frequently frustrated that while improving community cohesion can be a valuable by-product of a project, and provides more dignity than accessing emergency food aid through foodbanks, not enough is being done by policymakers to address the underlying causes of food poverty that are often the motivation for these community actions.
Local bureaucracy can prevent community-led initiatives from developing organically in line with their needs and resources, for example by restricting access to community buildings or spaces. Funding agencies (e.g. Climate Challenge Fund) are seen to stipulate terms, and often have onerous milestones to meet to receive money (e.g. payment upon receipt, laborious evaluation metrics). This is pithily summarized by a volunteer in Edinburgh:
"I've told people who work for the Climate Challenge Fund why we wouldn't apply for it."
Initiatives often emerge due to a combination of serendipity and perseverance. It needs the right person to ask the right questions and to know who to ask to gain access to resources. It also requires the individuals in a community to be receptive to the idea, and for the activity to prove itself 'on the ground' before it can provide something genuinely of value to the wider community.
"There's a lot of people here, like some neighbours, you say would you like some potatoes? Would you like some carrots? And they're not even beyond the concept of dirty vegetables, they're like I'd rather just buy it in one in Lidl's. And it's like, but you just need to wash it under the tap."
Sometimes the limitation can be more practical, such as a lack of space (e.g. kitchen space, number of raised beds available for growing). The stories of how existing initiatives are started and manage to continue spoke of perseverance and dedication:
"So I think it was 2012, I was unemployed at the time and there was a guy who had worked in a garden centre for a while and he was unemployed as well and it was coming into winter, and we were just like there's something really good about this community garden, it could be really good, so shall we give it a bit of effort and see what it could become? And we shook hands, and we were like ok, once a week let's meet up and either do a bit of digging or if the weather's bad we'll just have a cup of tea and chat about what we could do."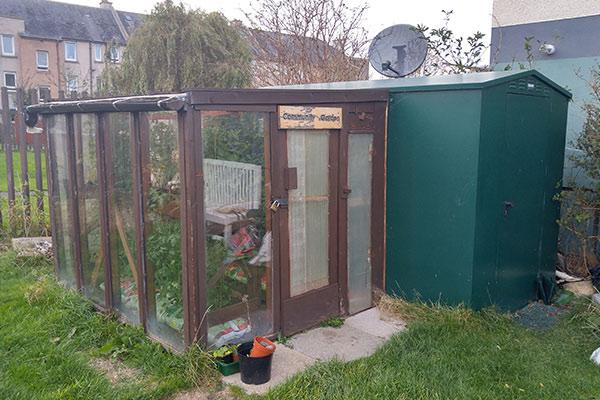 What are we going to do next?
Discussions around the limitations of community food initiatives in comprehensively tackling food poverty led us to explore the wider 'food poverty system' using preliminary models of the interactions between initiatives, people's income, job security, housing and transport infrastructure, food availability, and related issues. These are allowing us to unpick the complex relationships between challenges, drivers, impacts and feedback loops in relation to the cross-section of communities and conversations we've experienced. From these models, we will be looking to develop further research into the systemic nature of food poverty, and to identify 'pinch points' where several factors leading to food poverty coincide, and thus where interventions might be most usefully applied.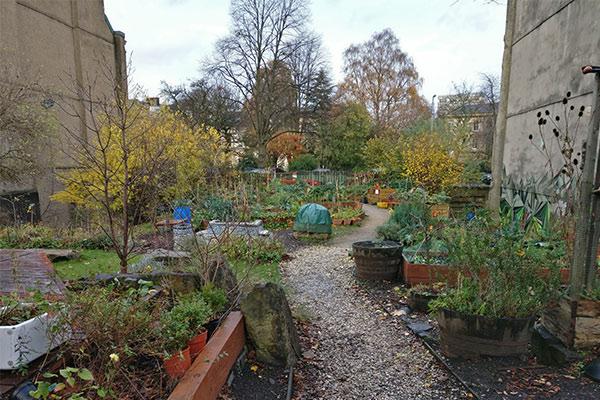 Conclusion
Through this research we have been able to show that community food growing initiatives enhance the wellbeing of people involved in these projects in multiple ways (Dinnie et al 2018; see also Crossan et al 2015). They address some symptoms of poverty, loneliness and health-related issues, often with limited resources. There appears to be a lot of potential for projects like these to be encouraged and nurtured, without restricting them in administration or a limited range of measurable outcomes.
There is enthusiasm for growing across many deprived areas in Glasgow and Edinburgh, a willingness to self-organise and create partnerships, which utilizes local knowledge of locations for growing, and cross-cultural gardening and cooking skills. There are also opportunities to free up underutilised community assets run by local authorities, link skill acquisition to job training, expand NHS link-working and more. These findings support the case for supporting and increasing community growing spaces as part of developing Local Food Growing Strategies in each local authority area.
By Keith Marshall, Liz Dinnie, Carol Kyle, Matt Hare, Ruth Wilson, James Hutton Institute. You can find out more about this work here.