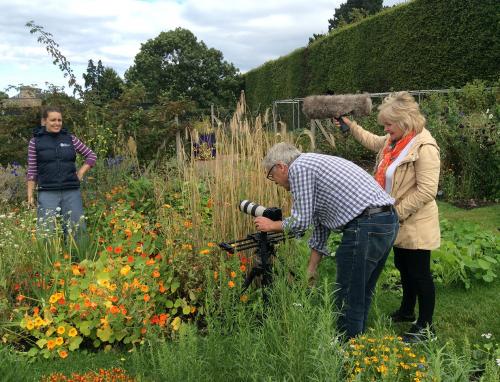 We are pleased that Annemarie Gibson of Circamedia, an Edinburgh-based film and multimedia production company, has provided us with some insights into what excited her whilst learning about SEFARI research and ultimately telling our story on film.
By Annemarie Gibson, Film Producer, Circamedia
SEFARI think a lot about how to get their research out to the right people and in the right form. As filmmakers so do we. Obviously we think film is the strongest form of communication and has the potential to really grab the public's interest - showing is always much better than just telling.
When SEFARI approached us to make a film for them, we only knew a little bit about them and their research. We had an initial meeting and read lots of their literature - which helped - but it was only once we talked with the scientists themselves, and sensed their enthusiasm, that we were hooked.
We wanted to capture this enthusiasm on film and show how much of a positive difference their research can make to everyone's lives and our environment, while shining a light on the people behind the science - SEFARI is a collective of hundreds of world-leading scientists, who are passionate about addressing the grand challenges we face today and tomorrow.
It wasn't easy to represent all of this in a five minute film but thankfully we have plenty of experience. We are delighted that the finished film is being premiered at SEFARI's annual showcase on Wednesday, 30th of May, in the Garden Lobby of the Scottish Parliament. The theme of this year's showcase is Scotland's Food Future, and over 100 people from the across the food and drink sector will be in attendance.
The film is very relevant to this sector, with examples of research related to plant and animal health, food security, sustainable diets and nutrition all featuring.
We are looking forward to meeting other attendees and hope you will be excited after we show, rather than just tell, what we now know about SEFARI and its scientists.