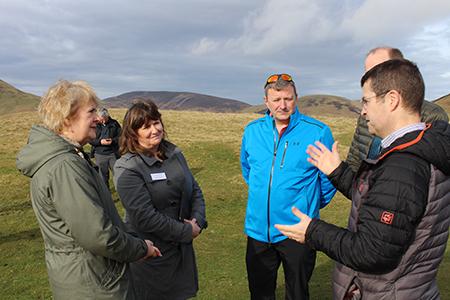 SEFARI aims to deliver 'Leading Ideas for Better Lives', reflecting that publicly funded research in Scotland is delivering a positive impact for policy, business and public users, whether in Scotland or elsewhere.
The six institutes that comprise
SEFARI
deliver world class research in their own right, building on their distinct expertise, partnerships and reputations that extend across the globe. As a collective, we collaborate to deliver the Scottish Government funded
Strategic Research Programme
2016-2021 (SRP) on agriculture, environment, food and land. Through this Programme, the Scottish Government invests £250m of funding over five years to tackle issues across a broad and diverse portfolio of work, including:
Land and Communities
Science Education.
We take the need to exchange our research findings and expertise with policy, business and public users very seriously. SEFARI has a dedicated team working to improve the flow of research and expertise to the right people, at the right time, in the right format; and we seek to lift the lid on why research is commissioned, how it is used (or not) by diverse audiences and feed this back to our researchers.