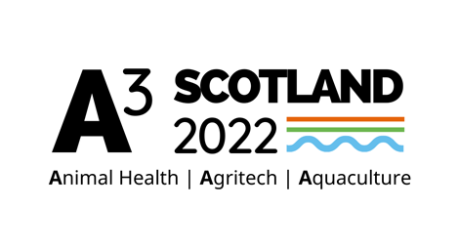 The focus of the conference is: Transition to net zero.
A3 Scotland 2022 is an inaugural not-for-profit conference for the Animal Health, Agritech and Aquaculture (AAA) sectors to encourage innovation, investment and collaboration.
Sorry, this event has already happened. Have a look at our upcoming events.
Date & Time
26th-27th April 2022 - 09:00 to 17:00
Details
Industry, investors, scientists and government officials from all over the world will gather in Edinburgh, Scotland's dynamic and stunning capital city, seeking strategic partnerships and to discover the latest in research and development.
More details about the conference and how to register can be found here.
The full conference programme can be found here.
SEFARI will be a sponsor, host a session and have a presence, so please come and see us.
The event was postponed in 2021 and is now scheduled for April 2022.