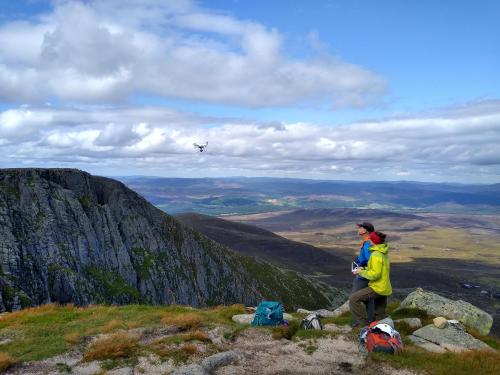 This one-day Conference on 'Scottish Biodiversity Science for Nature: novelty, ingenuity and solutions' will address current environmental challenges and discuss innovative methods and technologies that create solutions for biodiversity. Presentations will include latest updates on the state of nature and a broad spectrum of transformative, cutting edge science.
Details
The morning session will be focused on Data and Diagnostics, the afternoon on Biodiversity and Ecosystem Services – Science to Solution. Each session will include detailed talks by experts in their fields, as well as short speed talks allowing us to hear more about exciting projects, new ideas and approaches for biodiversity conservation. A poster session will allow further knowledge exchange during breaks and an award will be presented for the best poster. The conference will conclude with a drinks reception.
For more details visit https://www.rbge.org.uk/sbs2019. The draft conference programme can be found here.
The conference will be hosted by the Royal Botanic Garden Edinburgh and they are keen to receive offers of speed talks (2min) and posters from meeting delegates, so please e-mail to a.finger@rbge.ac.uk including the talk title, and a maximum 100 word abstract outlining the talk / poster. There will be a prize for the best poster! Deadline for abstract submission is Friday 18th October 2019.
The British Ecological Society's Scottish Policy Group offers a limited number of bursaries (up to £70) for students and early career researchers to cover travel and accommodation. To apply please send a short letter stating why you wish to attend this conference and that you are a BES member (ideally including your membership number) to Maggie Keegan Maggie@britishecologicalsociety.org by 8th November. Places will be allocated on a first come first served basis.
Looking forward to welcoming you at the Botanics in November!